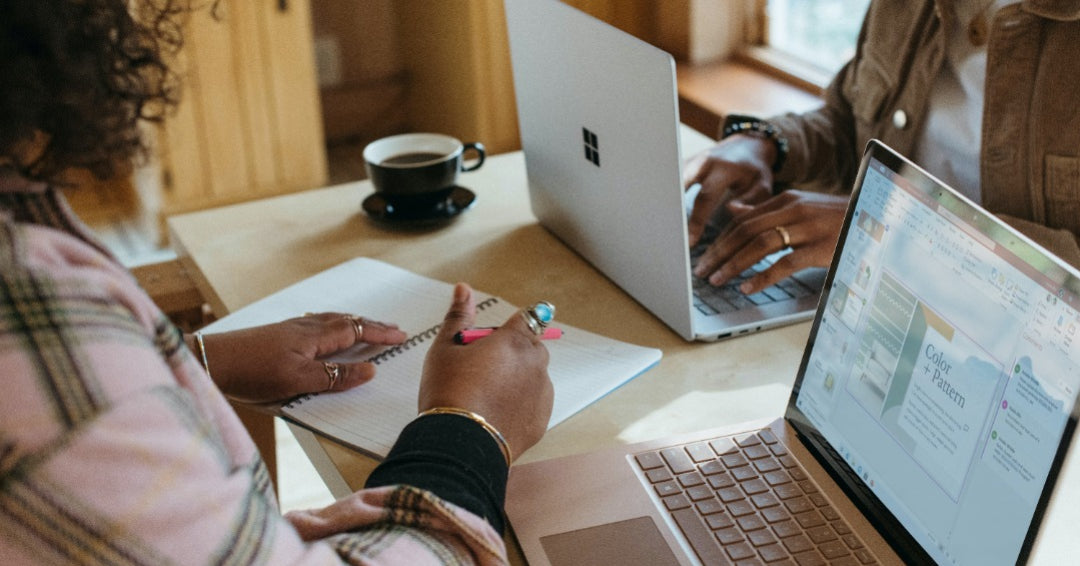 In an effort to better serve this amazing comunidad of empowered mujeres we went through a rebranding that resulted in Almadé. The process started in early 2022 and the biggest takeaway: Good things take time!  When starting a business, founders usually DIY as much as they can and while that approach served me up to a point with The Salvaged Sawhorse, I wanted something more elevated for Almadé. Over the last year I've worked with a variety of vendors to bring my vision to life. In this blog post, I'll take you behind the scenes and share the highlights of this journey.
First up was establishing our new visual identity. This included our logo, brand colors, typography, brand illustrations and packaging. We interviewed a few design agencies, making it a point to exclusively interview female-founded companies. While their work was wonderful there was something missing and that something was diversity. When I asked if there were any BIPOC or specifically Latinas on the team the answer was, "no..but we're working on it." Que??? How could they create a strong visual identity for a Latina wellness shop? I kept searching until I stumbled across LA VALENTINA, a branding consulting studio based in Colombia. I pushed for an all-women team the result was magic! We wanted our new look to be modern and fresh while still honoring our cultural heritage. LA VALENTINA  helped us achieve this balance, creating a beautiful and distinctive visual identity that truly captures the essence of our brand. Muchas gracias Laura G., María Paula y Laura M.!
Next up was figuring out our brand voice. While we had a vague idea of our mission and values we desperately needed to refine our brand messaging and ensure that our voice was consistent across all of our channels. I turned to you for recommendations on Instagram and SO MANY people recommended Oxford Comma Co. It took me all of 5 minutes to decide I wanted to work with them. If you want to see what running a business from a place of knowing your worth and value, run to Oxford Comma Co.'s site real quick! Yessy and Christine R. are poets!. Together we were able to craft messaging that spoke directly to the hearts and minds of the mujeres we serve.
Along the way we had to find a manufacturer to print our new packaging which involved lots of trial and error and shipping samples back and forth. We tested different vendors for the new decks that will be launching later in 2023. I relied on my business owner amigas for support, advice and encouragement. Then finally, we turned to our trusted photographer Kara McCurdy for updated visuals. Her skill and quiet confidence made us feel safe and she somehow expertly translated our mission statement and values into beautiful imagery. 
Throughout the process, we remained committed to our core values, cultura, inclusivity, community and love. We worked with vendors who shared these values and who were committed to providing high-quality products and services. While the process took longer than we expected, así es la vida and it was totally worth it.
As we move forward, we remain committed to our mission of providing remedios para el alma to BIPOC women everywhere. We are grateful for the support of our community and for the talented vendors who helped us bring our vision to life. We look forward to continuing to serve you on this journey of healing.
Abrazos, 
Jenn
Comments (0)